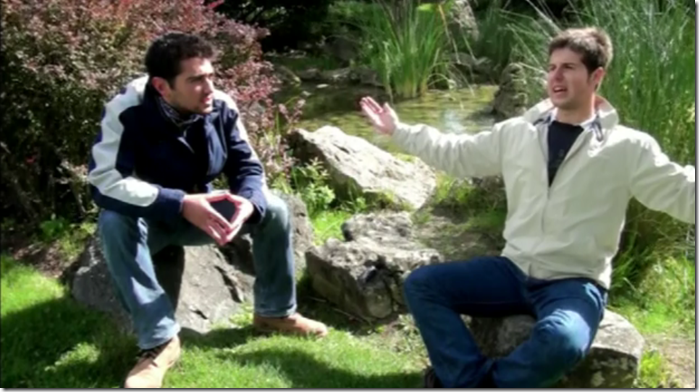 It's really nice to see old friends carrying on their own personal projects, so I felt I had to give my compliments to Andoni Garrido for the production of his second short movie (his first one being Conspiración Roswell, in which I participated), called "Los flautistas del Soho" ("The Flute Players of Soho" in English).
Produced, directed and written all by himself, Andoni has managed to create a very interesting film in which Luis, a psychologist in Pamplona, will try to figure out why students are starting to act like plants.
You can watch the movie below or read the blog entry about it in Andoni's blog. Full cast and crew after the video.
Directed and produced by
Andoni Garrido
Edited by
Santiago González-Barros
Cast
Antonio López
Raquel Arilla
Pablo Quintana
Pablo Vega
Sandra Akerreta
Extras
Ignacio Susperregui
Rodrigo Pout
Espe Rodés
Carlos Larroy
Alex G. Garaizar
Iraia Hermosilla
Santiago González-Barros
Andoni Garrido
Special thanks
Nazareth Bernhardt
David Arilla
Written by
Andoni Garrido
Based on a story by
Philip K. Dick