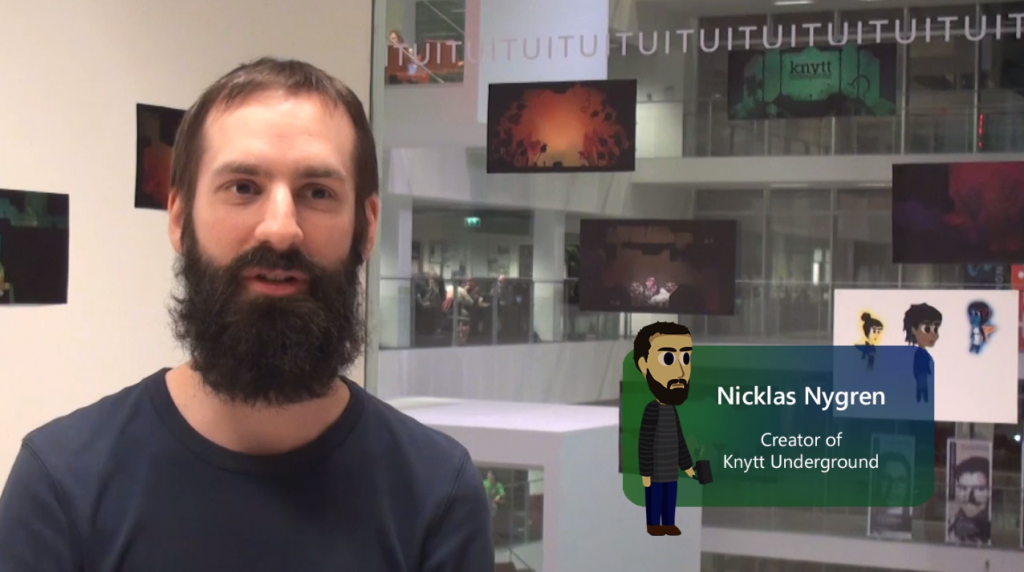 Alright, this comes a little bit late, but better late than never, right?
The thing is, I've already been helping out with the launch of TWO games on Steam Greenlight, the platform through which indie game developers can show their upcoming games and have them voted by the Steam community to be sold on their store (it's not that easy to get your game up there if you're an indie dev). The first one was BetaDwarf's FORCED, which by the way succeeded in a great Kickstarter campaign recently, reaching over $60,000 in pledges by fans.
But recently I helped out fellow developer Nicklas Nygren with the Steam Greenlight campaign for his new game Knytt Underground, which got released a few weeks ago on PS3 and Playstation Vita.
And what did I do? Well, I created this little interview video, of course! Recorded at the IT University of Copenhagen (gotta love the views from those glass boxes) for the game's publisher, Ripstone, the video is shown right on the front page of the Greenlight page for the game (Go on now! Vote for it!)
http://youtu.be/_pV_bSsVDW0
If you still haven't seen anything of the game, suffice to say that it's possibly Nicklas' best work yet. Visually striking, with tons of rooms to explore, lots of characters to talk (with dialogues to laugh a lot about), secrets hidden literally EVERYWHERE (watch out for a hint in the video interview!) and some great challenges, this is one heck of a game to go through.
But I won't spoil anymore of it for you. I seriously recommend you check the videos on the Steam page and give the game a try for yourself!