Posts tagged
microsoft

1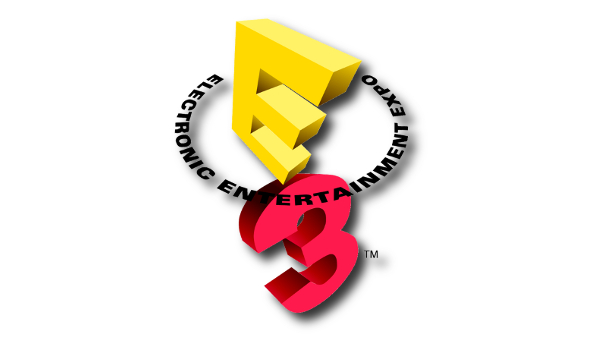 It's that time of the year again, when all the gaming industry giants gather to present their biggest and baddest productions at the Electronic Entertainment Expo in Los Angeles. It's one hell of a show full of keynotes that sometimes capture the excitement of all the video games community… or absolutely disappoints with a lack of innovation or interesting games.
So, how is it going this year so far?
Well… what can I say. It started quite bland. The first two keynotes were Microsoft and Electronic Arts and they were both extremely underwhelming. They both had their fair share of interesting stuff to show, but they ultimately fell flat in trying to get the audience excited, both those in Los Angeles and those watching online.
Starting with Microsoft, they opened with the ever-hyped Halo 4. I for one think that, as engaging and well-balanced as the gameplay in the Halo series has always been, the formula was starting to grow stale. That is why seeing this new lush multi-layered jungle full of enemies crawling all over the place felt so refreshingly new. It looks as if Halo is reinventing the formula without straying too far off from the core concept and style. And it just seemed to fit in nicely.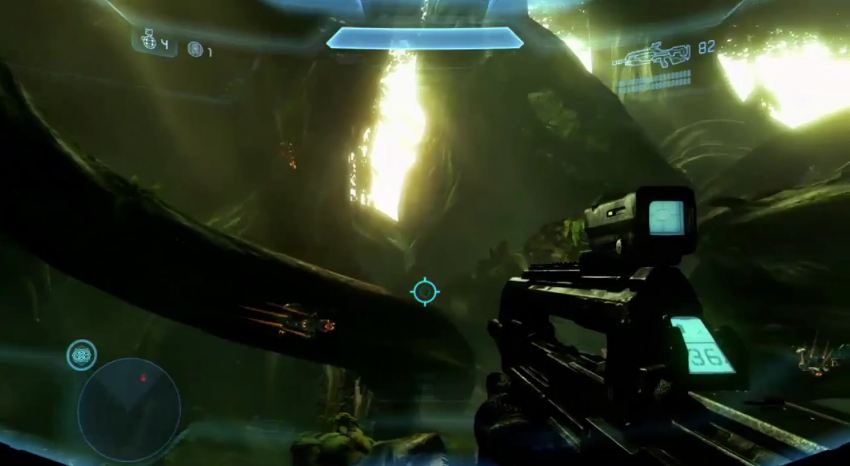 Splinter Cell Blacklist was shown shortly after, but it brings up the question of whether this is even a Splinter Cell game at all, with the focus on stealth seemingly missing most of the time. Sure, Conviction had its action moments too, but it never reached the point that this new entry into the popular Tom Clancy-branded saga seems to go to. Nice touch with the player being able to use Kinect to get an enemy's attention by literally yelling at him.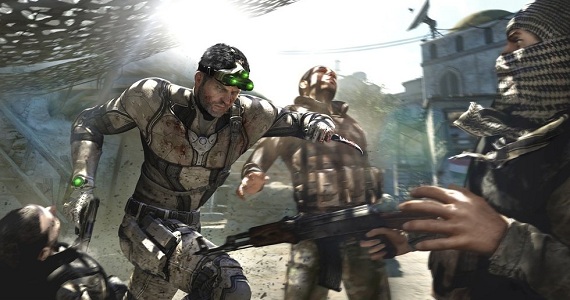 And then Microsoft switched over to Kinect mode. That is, they started to boast how Kinect will help in sports games like FIFA and Madden. I don't really care that much for sports games, so I just listened to it without paying that much attention to be honest. But Fable: The Journey came afterwards. Why, Microsoft! Why do you have to force Kinect as an on-rails "shooter" (with magic, but a shooter none-the-less) into a perfectly fine series that is all about choosing your own path in a broad open world. It simply does not work. And then a random teaser of Gears of War and another of Forza came up with no explanation whatsoever.
Online services integration (more of them), televised sports and specific apps for it on the Xbox 360, the new Xbox Music that replaces the dying Zune brand, a predictable new fitness game but now coming from Nike… and then the interesting stuff came in: Microsoft's SmartGlass.
This is the integration that Microsoft has been aiming for the past few years but never got quite right. For the first time it feels like a Windows 8 PC or tablet, a Windows Phone and an Xbox 360 can act together to make the final experience more entertaining and complete than ever. You're watching Game of Thrones on the TV through your Xbox 360? Watch simultaneously on your tablet (Windows 8 or even iPad) a map of the world it takes place in showing where the events on the screen are taking place in. Planning your next strategy on Madden? Do it on the tablet and then see it come to life on the bigger screen.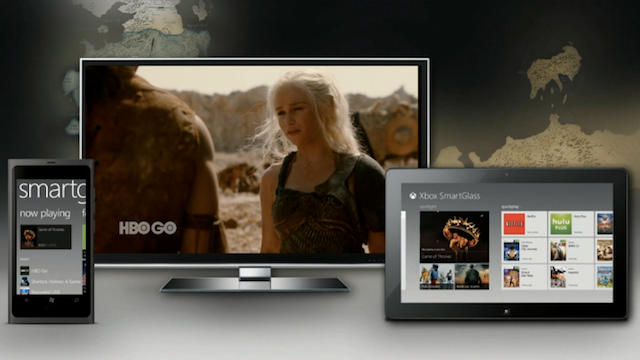 But to be fair this is not something absolutely new. In fact Nintendo already hinted at this with its unveiling of the WiiU a year ago at E3 2011. Except that Nintendo's console already comes with the tablet integrated into the controller. On the other hand Microsoft already has all the industry deals with movies, TV shows and music providers. And that makes one huge difference when you want proper integration. Nintendo will have to prove that they can come up with more interesting ideas.
But by far what looked best was the new Tomb Raider game. Seriously, Lara Croft has never looked this amazing, and I'm not talking about graphics. They look great, sure, but that's not what made it stand out. It was how fluid the gameplay felt. How this new mixture of survival Metal Gear Solid 3 style and Uncharted's cinematic presentation combined to make a compelling world. How the new Lara made you care for her for more than just her hot looks. This could easily be the big comeback of gaming's most famous woman.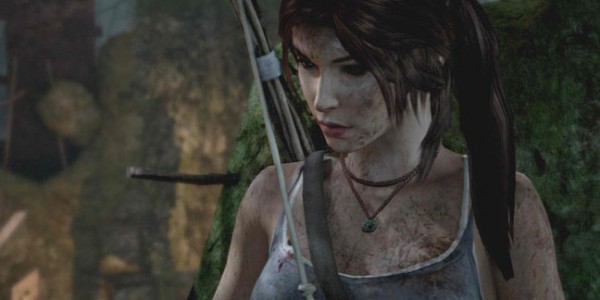 Capcom showed more of their Resident Evil 6 game, which if you ask me is yet one more step towards completely detaching the RE brand from all it used to stand for. And a Kinect game was also shown that looked a lot like what Angry Birds would be like if it was made in 3D.
South Park: The Stick of the Truth however got everyone laughing. Maybe it is just because the show's creators were incredibly charming, or maybe because the trailer was simply funny. But the idea of living as your own character in a big South Park adventure does not leave anyone indifferent.
After that… well… Usher stepped on the stage, danced for a while in front of a Dance Central 3 logo, and left. I'm sure I am not the only one who is trying to forget that random moment.
Oh yeah! And Call of Duty: Black Ops 2 got shown at the end in a painfully long gameplay video with many, MANY explosions all over the place. And I got really sad that Microsoft decided to end with such a weak note. Sure, the CoD series are real best-sellers. But there was absolutely no need to spend so much time over that when other seemingly interesting games just got a really short teaser clip that explained absolutely nothing.
But apparently such is the way of the gaming industry these days…
More will be coming soon! Stay tuned and be sure to follow me on Google+ and Twitter (I prefer Google+ for this since it makes posting pictures easier) to see what else is up before I compile my opinions together into a blog post!

0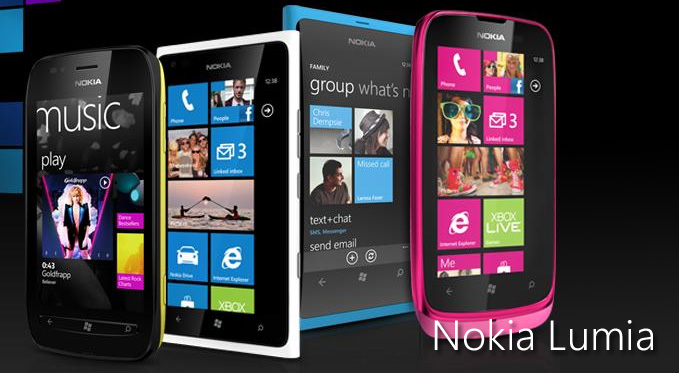 Today was quite an interesting morning that gave the first official day of the Mobile World Congress 2012 in Barcelona a nice start. And it was all because of Nokia's keynote with head honcho Stephen Elop.
Sure, the Nokia Asha line of phones is definitely a great addition for the company's line-up, but those are not my main interest considering that they are designed for the emergent market at very low price points.
But on the other hand there was the Nokia Lumia family of phones. In just a few months we've seen now a total of 4 models with different shapes and styles and each one tailored for a separate userbase: the Lumia 800 and Lumia 710 came first as both a high-range and medium-range phones respectively, then came the Lumia 900 with a bigger screen and front-camera for the US market (now heading worldwide as well) and today the Lumia 610 joins Nokia's Windows Phone 7 line.
Now though, ever since Elop announced that Nokia was jumping into the Windows Phone bandwagon because this allowed them to stand out and differentiate themselves there have been countless blog posts and comments saying that it was a stupid move and that Nokia should have either gone full-on with Meego or changed their track to Android. And I have been disagreeing with that point of view from the very first moment. Not because I think that Windows Phone is the superior platform, but because it was the most logical move for Nokia the way things were going for them.
Let's face it: when was the last time you were genuinely surprised by a Nokia phone? What happened to the company that was once the true innovator of mobile technologies and biggest camera manufacturer in the world? Many could point at the Nokia N95 as the last phone that truly wowed the world, with its innovative form factor and high-end multimedia capabilities. But ever since then their offerings have always had problems everywhere: slow performance, a horrible, outdated user interface, cheap materials…
Joining forces with Android would have only been a disaster for the Finish company, who would have to bake a really outstanding custom UI in Android in order to gather some attention into the already over-crowded Android phone market. But at the same time that would have alienated many Android users who prefer things untouched in the OS and ready to be customized by them. Either way it was a losing situation. And the fact that the entire US market was lost to Nokia only made things worse.
Enter Windows Phone, Microsoft's latest mobile operating system that has received a lot of praise for being something truly fresh and with intuitive design, though lacking in the apps department. As an OS that was starting to raise awareness among people on the streets, Nokia had the chance to spearhead the advance of the Windows Phone ecosystem by leading a space that was largely left untouched. And so it did, with incredibly positive results in pretty much every country where Nokia has started selling their new Lumia phones. It has effectively become the biggest vendor of Windows Phones, surpassing both HTC and Samsung. And it has done so by simply doing what Nokia does best: creating top-notch high quality designs, while letting Microsoft do their part on the OS.
And now look at the Lumia 610: it's bound to become the entry-level Windows Phone to look at. And as far as low-end smartphones goes, this could very well be the most interesting one of them all. Look at Android smartphones: either you take the high-end or you end up with an extremely low budget phone with cheap plastics and a horrible user experience that runs slow and has problems running every app or scrolling down a contacts list, besides having a low screen resolution that makes things look cramped in the small screen.
The Lumia 610 on the other hand represents one of the biggest advantages of the Windows Phone platform: it still runs smooth, maintains the same screen resolution as its big brothers and keeps Nokia's characteristic design aesthetics (although with a cheaper, less color-accurate screen and a plastic case). And Microsoft claims that only 5% of the current apps in the marketplace (which is now over 70.000 apps) won't work as they are right now, though a few tweaks could make them work. This keeps fragmentation up to a minimum in a phone that is under the 200€ mark. Imagine doing that with Android phones.
This will be the phone that will introduce many to the Windows Phone ecosystem, and maybe smartphones as a whole. And the fact that as an entry smartphone it still manages to run smooth and with all the style of the Metro user interface only makes things more amazing for Nokia.
And then there's the Nokia 808 PureView, the other grand announcement from Nokia at the MWC12.
Now, I'm a little bit torn on this one. Nokia has created a phone that has a 41 megapixel camera. And it runs Symbian.
What?
First the camera part: do we really need a phone with such a high photo resolution? Is it going to help anyone to keep excessively huge photos taking up space on their memory cards and slowing down the experience of scrolling through the photos? I mean, it should be clear that more megapixels doesn't necessarily have to mean better quality pictures, but rather a big host of specs that go from the lens of the camera to the software that manages it. Nokia has shown us before that they know how to make cameras so I'm not too worried about the quality of these pictures. But those 41 megapixels sound more like a marketing gimmick than a real improvement, and Nokia is risking looking like a big gimmick to its customers.
But on the other hand this camera has its advantages. With such a high resolution it is possible to perform digital zoom to high levels without compromising the quality of the final picture. Yes, I know that digital zoom is not as good as a proper optical zoom. But when you consider that including an optical zoom in a phone would immediately mean a thicker, heavier phone, this option presents itself like a nice opportunity to improve the way camera phones evolve in the future.
As for the choice of the OS… I understand that Windows Phone as it is wouldn't allow Nokia to create the necessary software adjustments needed to use this type of camera. At least not in its current version (leaks show that Apollo will allow OEMs to do a lot more with that). So Symbian was the way to go for now. I can see Nokia marketing this phone as a camera-enthusiast phone, aimed at that specific niche and not as a mainstream device, learning from it and improving what they can until they can use this new technology for their future phones, now on Microsoft's platform.
Or at least that is my hope for them.
But all in all Nokia has shown us today that they are far from dead. The upcoming release of the Nokia 900 to the US market with the help of Microsoft's push could allow the Finnish company to finally make a dent in the Android-iOS filled country where it always has had trouble establishing itself. And in Europe it can once again regain the lost market share with their cool designs that definitely make a difference in this era it almost feels like phones should always be black blocks with one button on the bottom of the screen.
Personally I'm looking forward to see the effect these new phones will have in the market as a whole. And of course I'll be waiting impatiently to play with them on my own and put them to the test.