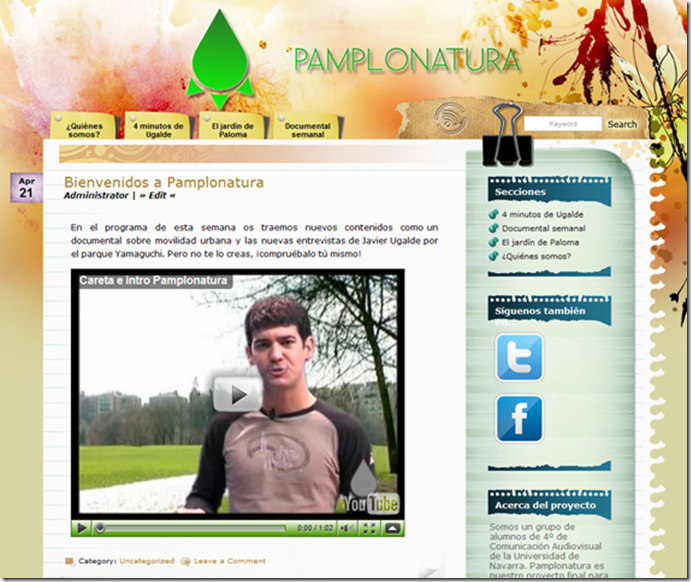 Pamplonatura was a Web TV, that is a TV show specifically designed to be broadcast online. The idea was to create a TV show about ecology and nature in Pamplona, Spain, but in order to reach our target audience, mainly consisting of young people, we took the idea online and added some interactivity to the show through Facebook, Twitter and our blog.
The show had its own website at www.pamplonatura.com, which was closed down in June 2010.
The production team was composed of Javier Ugalde, Paloma Gutiérrez, Álba Úriz, Santiago Echeverría, Fátima Fernández and me, Anchel Labena. The logo was created by Gabriel Longás.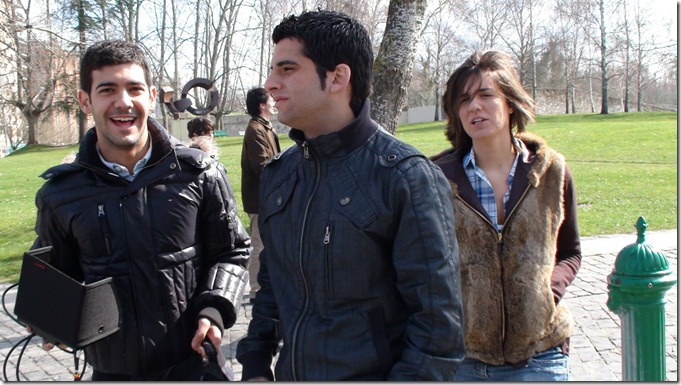 You can watch here the intro video of the show or access our Youtube page which is still live.