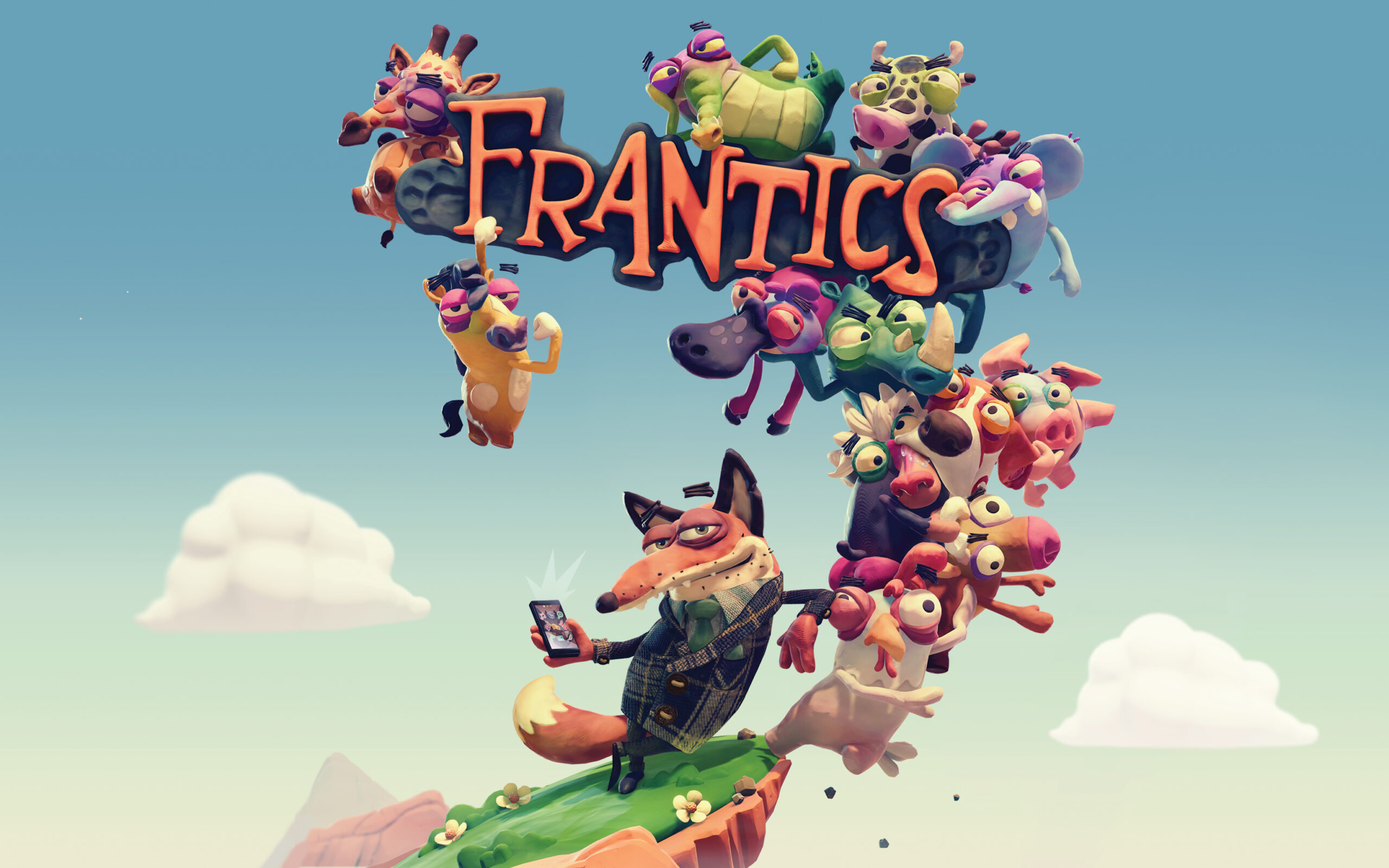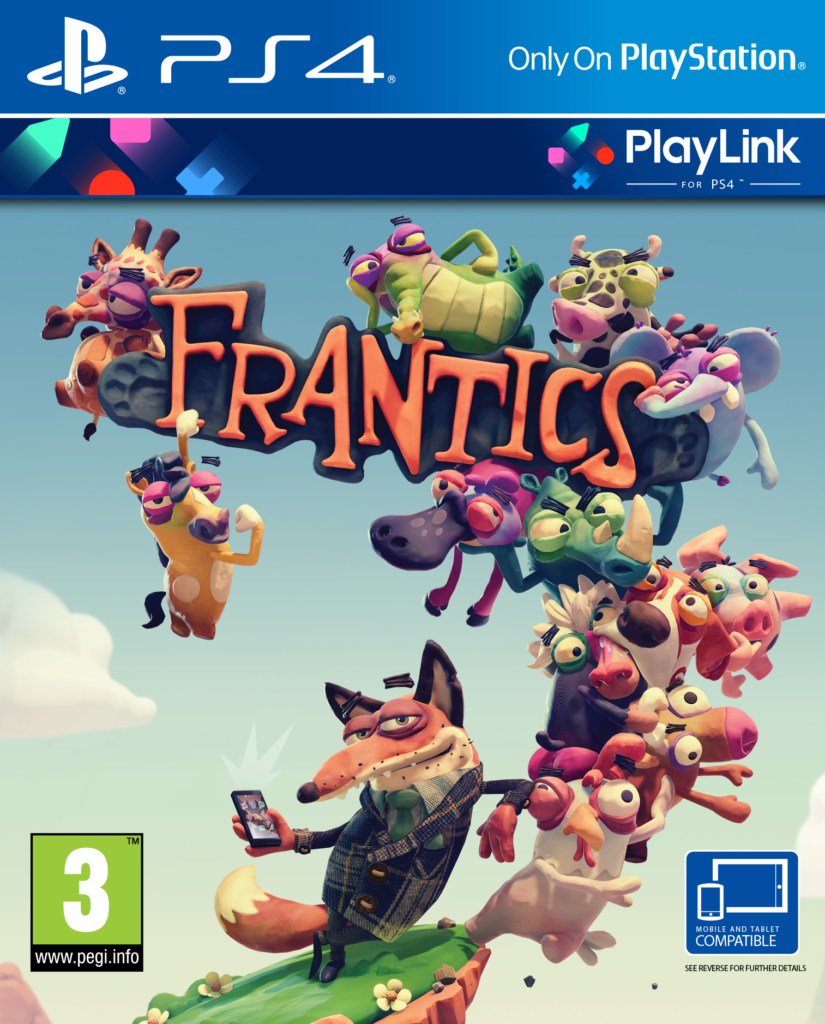 Frantics is a PlayLink party-game I was part of developing during my time at NapNok Games and was done in partnership with Sony XDev (now part of PlayStation Studios). The game is a mini-games collection with genres ranging from frenetic action arena brawls to equally frenetic strategic turn based games.
The challenges are hosted by a scheming, manipulative and… charmingly unfair Fox who will do anything to stir up controversy, encourage backstabbing and incite shenanigans. All players fight to most crowns throughout the game – but the Fox has introduced a secondary currency, coins, that can be used for bribery, backstabbing, sabotaging and all kind of shenanigans.
WHAT DOES THE FOX SAY?
Artful dodgers
Frantics is all about whacky mini-games for up to four players, where you're competing in everything from frenetic action arena brawls to strategic turn based competitions.
Exclusive to PS4, this PlayLink game challenges you to win more 'crowns' than your friends. Put your DUALSHOCK 4 wireless controllers to the side – here you can simply use your smart device to swipe, tilt, shake, flick and snap your way to victory. Anyone can do it!
But beware… the scheming and manipulative Fox is on hand to stir up the pot. Using bribery and relaying secret messages and missions to each player via your mobile device, you're encouraged to sabotage and backstab your rivals at every turn.
With this crafty vulpine's tomfoolery changing the way you play at any time, you'll need to have your wits about you to triumph.
Minigame Mayhem
Take a closer look at some of the imaginative games in Frantics that turn dastardly backstabbing into playful party favours…
Friendless Runner
Be the first to the finish line as you race through a track full of random obstacles – and fiendish traps provided by the Fox's bag of tricks, of course.
Icicle Pickle
Be the last animal standing on a slippery platform where even standing still is a challenge – don't be afraid to hop on top of your rivals' shoulders to stay alive.
Dough Knights
Collect as many donuts as you can within the time limit in a jousting arena where you can jab and slam any rivals in your way.
ParaChuChu
Who can hold their nerve and open their parachute last, in a free falling game of chicken?
Bomb Slingers
Survive as long as you can in an arena full of falling bombs – preferably by throwing them at your opponents!
Trappy Fields
Trick your rivals into stepping onto mines while you grab the prized soup and bring it back to the finish line.
During the development of Frantics I took on a variety of roles throughout the project, ranging from Producer to PR and Community Manager for the approximately 2 years that its production lasted.
The game launched worldwide in several SKUs and languages, voice-dubbing included, among them English, separate versions for Spanish and LATAM Spanish, all Nordic languages and even Arabic and Japanese for a total of 20+ voice-over localizations, which I was also part of coordinating.
As part of the marketing efforts, I also collaborated closely with some of the PlayStation worldwide departments for interviews and special events, such as a livestream showing the game for PlayStation Spain's Twitter account.
Media gallery