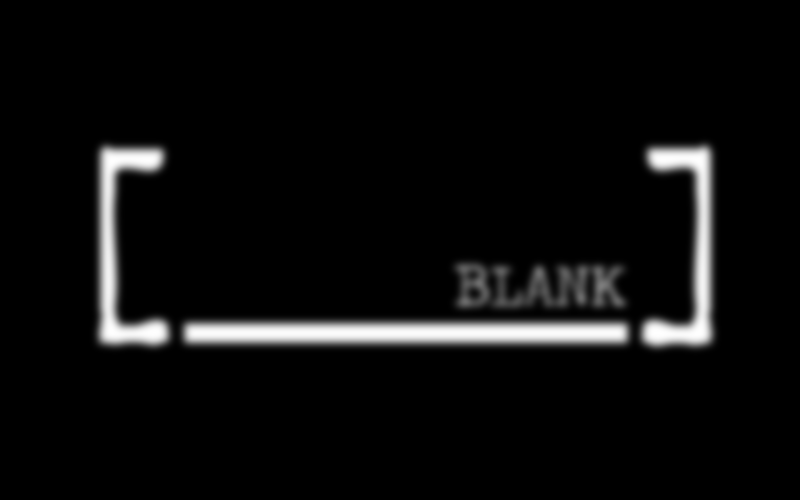 [BLANK] is a videogame about uncertainty made for the Nordic Game Jam 2012.
Players wake up in a strange environment, unable to see properly and with no recollection of how they got there. They will have to explore this environment to slowly understand the memories of the events that took them there in the first place.
But how does one explore things when he cannot see?
The game was made in 48 hours by Team Flying Noses (a pun on the early beginnings of our group), which is formed by Daryl Hornsby (UK), Kayode Shonibare-Lewis (UK), Micael Svensson (Sweden), Nicolai Brobak (Denmark),Patrick Dekhla (Sweden) and Anchel Labena (Spain).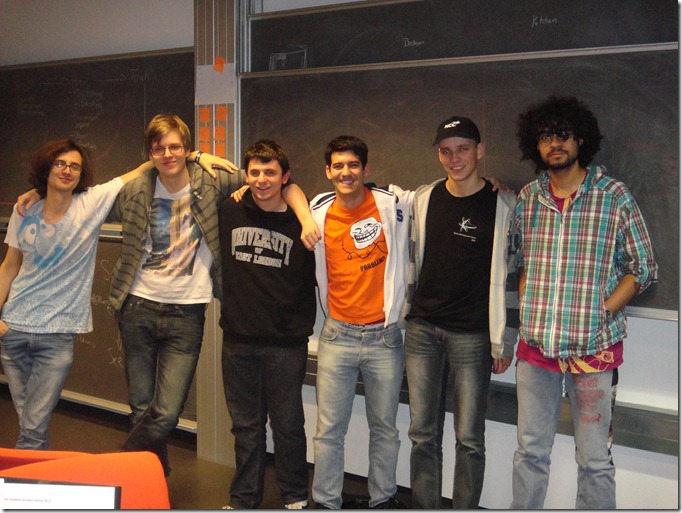 From left to right: Patrick, Micael, Daryl, Anchel, Nicolai and Kayode
The development of the game had quite the bumpy ride, mostly because of the team's use of a beta version of Unity 3.5 which at the time still had a few bugs that affected our ability to create a final build of the game.
Because one of the main points of it is that the player is unable to see clearly, the entire experience feels dark and blurry, with players only being able to see their hand at first. As they explore the area they discover certain items that tell a story of events from the past. Eventually the player will realize what exactly has been going on in the scene. This is not as much about gameplay as it is about experiencing the same uncertainty that the main character of the game does.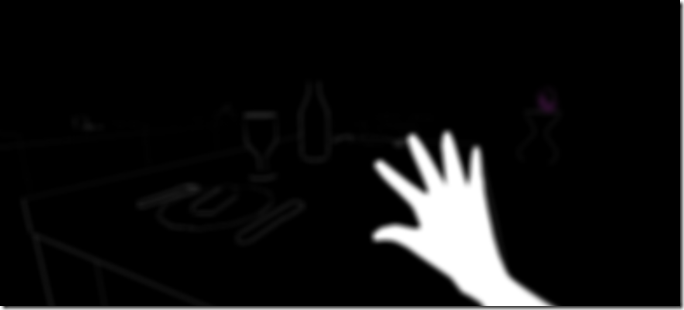 You can watch a short gameplay preview clip here, but please mind that this is taken from an unfinished version of the game and has no sounds: