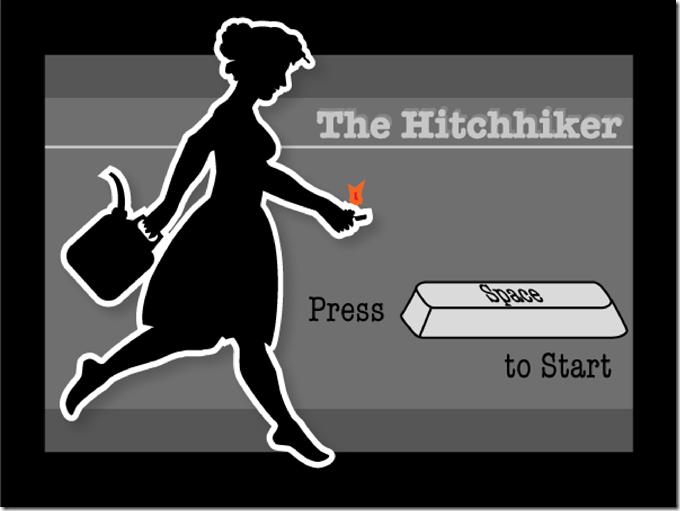 The Hitchhiker is a video game made with Unity3D by Anchel Labena, Jonatan Van Hove, Gustav Dahl, Mikkel Faurholm and Will Robinson for the Exile Game Jam Fall 2011 in just 48 hours.
In it players control a woman running away from her pursuer in a forest, lighting up fires to slow it down and attempting to catch a ride in a passing car.
Special thanks go to Morten Mygind for helping out with the music.
You can play the game by clicking the link below or watch the Youtube trailer. Playing the game will require you to have the Unity Web Player installed.
Watch the Youtube trailer here: