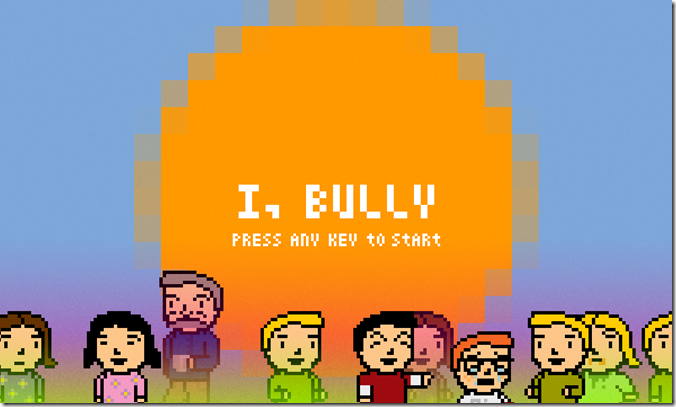 "I, Bully" is a videogame created for the sole purpose of letting kids understand the grave consequences of bullying at schools.
The game places the player as a bully himself, but he is never told what he has to do. Players however do approach the three main targets in the game (an Asian girl, an overweight girl and a red-haired boy with glasses) and attack them by either punching, threatening or insulting them, actions that have different effects on each o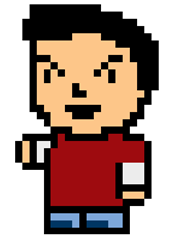 f the characters.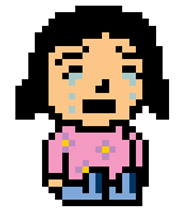 Why does a game against bullying have the player act like one? Because by the end of the game players get to see the consequences of their actions. In a big contrast to the happy, cheerful graphics of the rest of the game, these consequences are shown with crude, sad and shocking pictures. This represents how, while bullying might seem inoffensive to children (thus the colorful graphics), the reality is something much, much worse.
Other details we paid attention to is how the other children wandering around the hallway actually cheer for the bully because they fear to stand up against them. Another one is the teachers, who punish the bully if they catch him doing anything wrong. However, just like in real life, as soon as the teachers turn their backs, the bullying continues.
This game was created as a project for the Persuasive and Serious Games course at the IT University of Copenhagen.
Credits go as follows:
Design: Anchel Labena & Martin Ørbæk
Code: Simon Vig Millard
Background Art: Wen Xiong
Sounds, characters and additional art: Daniel Eskildsen
Music: Saskrotch's "Warming up" from the album "I'll have you naked by the end of this ROM"
Additional sound: NicStage
You can watch a video of the game in action here:
You can also play the game by downloading the installer (compressed in RAR format).