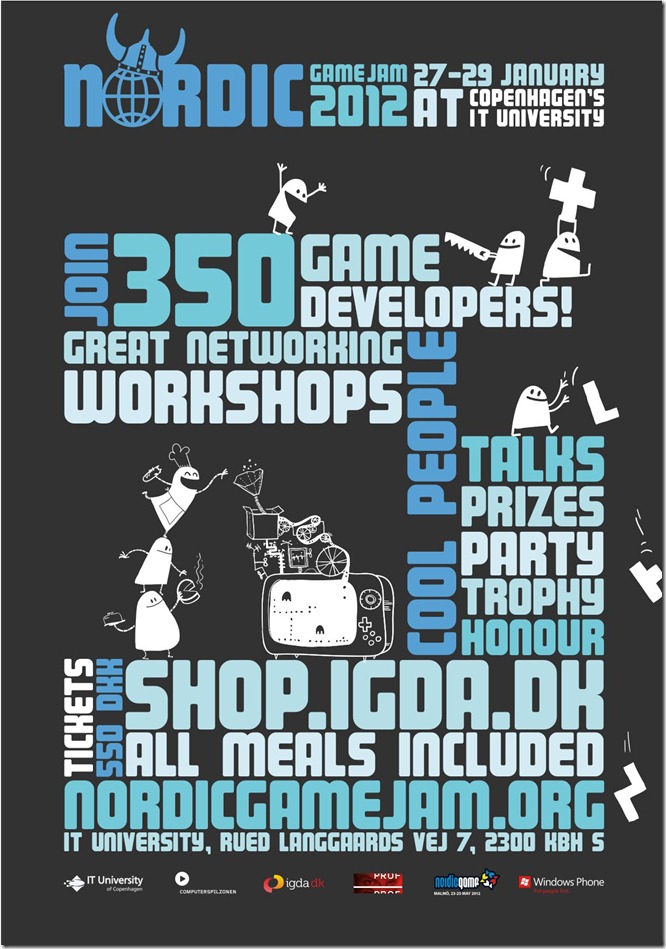 Not much else to say except that I'm already all pumped up for this event! Also I will be hosting a few friends from previous game jams at my place during both the Nordic Game Jam and the Spilbar event taking place one day before.
Oh, and did I mention that Manveer Heir, senior designer at Bioware (and currently working on Mass Effect 3) will be the guest keynote speaker for this year's Nordic Game Jam?
Expect me to be tweeting (as much as possible given the big time constraints I will have that weekend) everything going on during those exciting days!