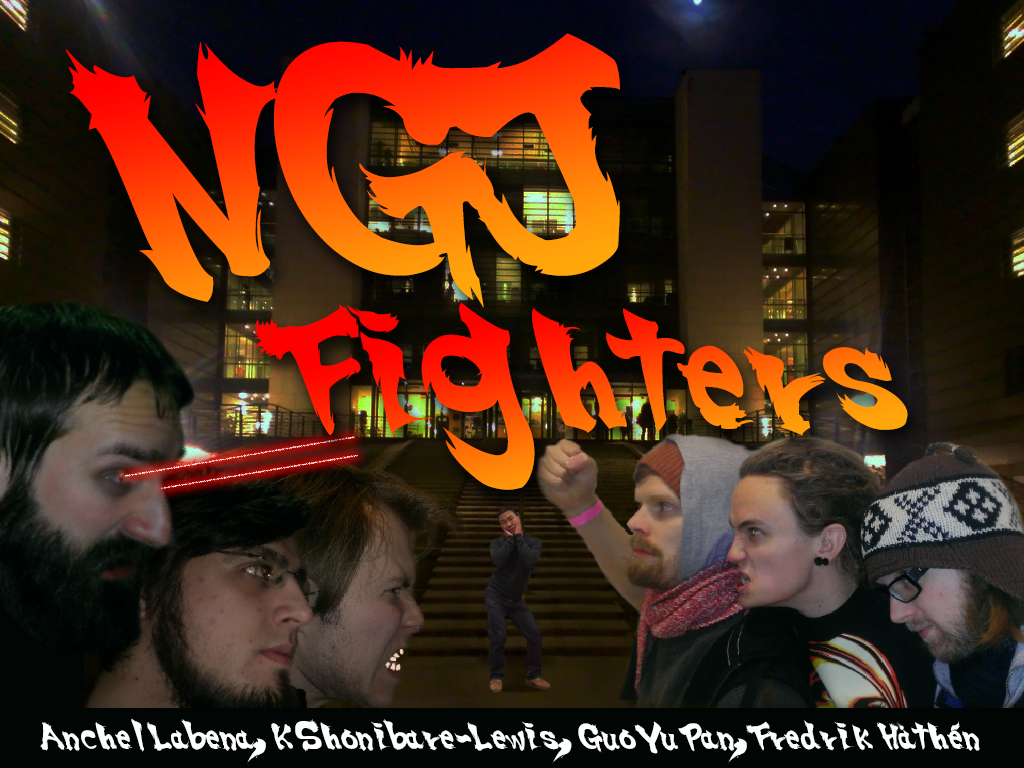 What do Nifflas, Dennaton and Vlambeer all have in common?
Well, besides them being frequent participants at Nordic Game Jam (and keynote speakers too!), they are also some of the characters players have to defeat in NGJ Fighters.
NGJ Fighters is a small project I did in just 12 hours during the 2013 edition of Nordic Game Jam which took place 18th-20th of January 2013 along with Kayode Shonibare-Lewis and Guo Yu Pan, with music by Fredrik Häthén.
NGJ Fighters is a duel-based fighting game, much in the style of western pistol duels in which the first individual to shoot wins, but with the feeling of traditional fighting videogames, drawing inspiration from the likes of Street Fighter and Mortal Kombat. The gameplay mechanics are very simple, with one single button being used to attack at the right time.
The other hook of the game is that all the fighting has been pre-recorded on video, and the fighters are none other than 8 indie game developers from the Nordic region, some of them very well known worldwide such as the main developers from Dennaton (Hotline Miami), Vlambeer (Super Crate Box) and Nifflas' Games (Knytt Underground).
The game's latest PC build can be downloaded here:
More game media (click to enlarge):