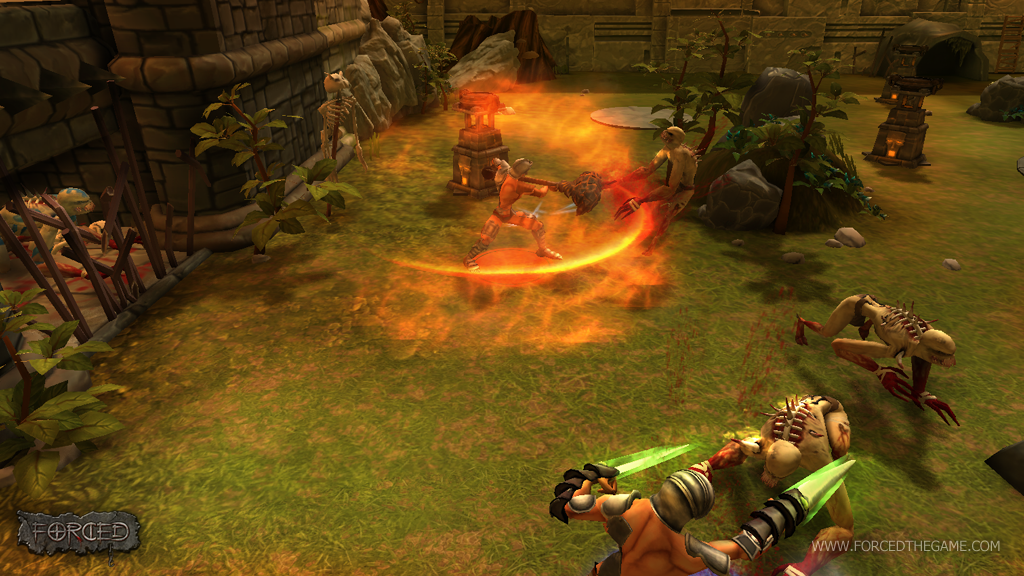 Remember those BetaDwarf developer diaries I posted about a few months ago?
What about that post about BetaDwarf at Copenhagen Games?
Back then their game Faith of the Guardians had a very different look and certainly it wasn't as polished as it is now.
But that's also because the team has been pushing VERY HARD to get the game ready for showcasing on the new Steam Greenlight section. This is a digital game showcase where indie game developers can display their work in progress (or already finished games) and get people to vote for them. The games that get the most attention will strike a deal with Valve to sell their game on the all-powerful and ever-popular Steam Store.
So yes! FORCED is the title for BetaDwarf's first commercial game and it's waiting for you to watch its new amazing trailer (which I participated in creating!) and vote for them so that they can get a sales deal on Steam!
If you like what you see here, make sure you go right now to their Steam Greenlight page and rate them, mark as a favorite and share the link with all your friends! Everyone at BetaDwarf will really appreciate it and you will also be helping the Danish game developers community! =)
Thanks!