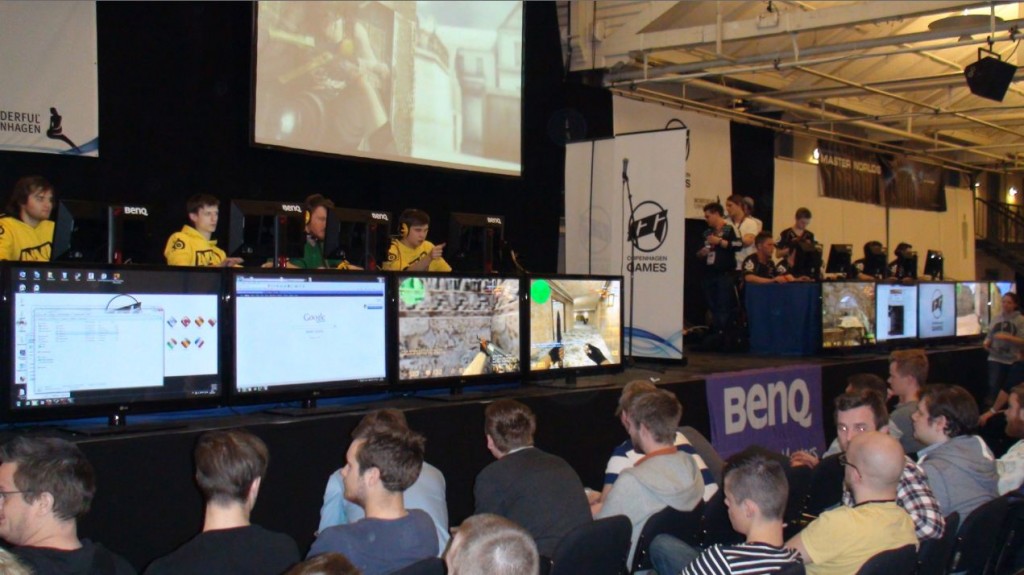 I have a confession to make:
Up until last week I had never seen any e-sports event. Not just that I hadn't ever been to one in person, but I just seriously had no idea how big the scene was!
And now, after spending an entire day at Copenhagen Games with the awesome people at betaDwarf, I can say I'm amazed at all the craziness going on.
Starcraft II matches being commented live? Check.
Counter-Strike 1.6 teams full with their own jerseys? Check.
Booth babes giving away free coke and chewing gum? Check.
Lots of beer in Denmark? Check.
So what was I doing there? Capture every single moment on video, of course! betaDwarf had their booth in a very visible area, right next to the Snot! and World of Football booths, two amazing indie games under development right here in Copenhagen, and in front of the massive EA booth for FIFA Street.
And what was going on in our booth? You guessed! We were letting people play the latest playable build of Forced!
Forced is the new name for what was previously being called Faith of the Guardians, a co-op arena combat game in which up to four players will have to complete a series of challenges as gladiators.
Some of the people who stopped by and participated in our tournament to see which team achieved the highest score even walked out with Diablo 3 beta keys!
I'm sure you will be able to see what it was like at Copenhagen Games really soon at www.betadwarf.com, but meanwhile you can have a sneak peak with these pictures.