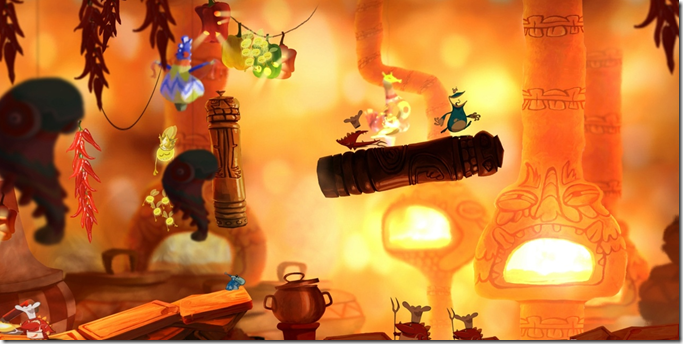 Ubisoft, if the rest of your upcoming Michel Ancel game, Rayman Origins, is as good as your latest batch of pictures, then count me in to have the game since day 1.
Of course the fact that Michel Ancel wants to make the UbiArt game engine freely available for game designers everywhere to use is also a big thing for me.
Ubisoft, I'm one big fan of the Rayman series of yore (the Raving Rabbids were fun as characters, but you pushed them to their own death), owning pretty much every single one of the entries (latest one being Rayman 3D for the Nintendo 3DS, even if it is simply a remake). So you can imagine my excitement for this game. Please, do it right. Oh! And don't forget us PC gamers!
More pictures of the game and a trailer below (click to zoom in):
E3 2011 Trailer