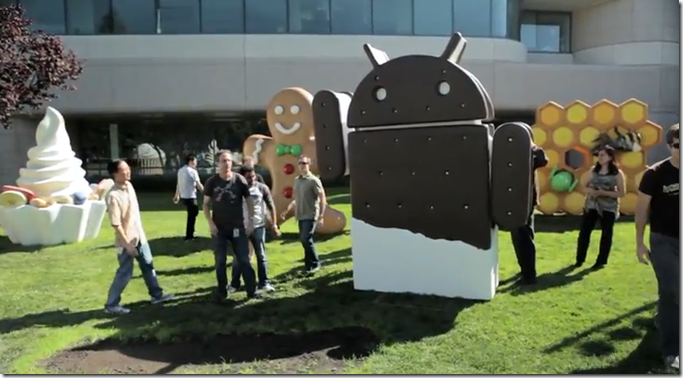 I'm genuinely excited about tomorrow's (tonight depending on the region) announcement of Google's next version of its Android operating system, named Ice-Cream Sandwich.
Even if I'm not an Android user I can appreciate the amazing versatility of the OS. But what had always worried me most about Android was its fragmentation problems and total lack of control when it comes to its UI (not from the user-end, since Android is the most customizable of them all).
And as far as I can tell Ice-Cream Sandwich is going to take huge steps forward to clean all that mess.
The Froyo update was amazing, and Gingerbread had some nifty additions. Honeycomb is surprising but still too young and untested, and so far only for tablets. Ice-Cream Sandwich seems to blend both versions together. Or at least that is my most sincere wish. I want to see Android unified, with an interface that is pleasing to the eye.
And Samsung might deliver just that tomorrow with the next Google Nexus phone. No skins, no TouchWiz additions, just plain vanilla Android. Let's hope it is as sweet as its logo.
Oh, and if you ask me, I really think that Samsung here can pull a phone that will leave the iPhone 4S in shame.
The presentation will start at 4 AM (GMT +1), so I will not cover the event until later on in the day.