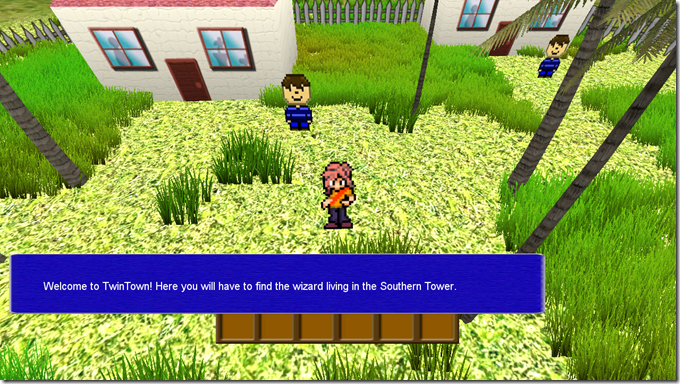 It's taken forever, but it's finally done!
The final, working prototype of my game Adventure Island (tentative title, I know the name is already taken) is now finished, complete, and will stay as it is for my final hand-in for the course User Experience & Prototyping at the IT University of Copenhagen. It's very much unfinished, it has flaws everywhere, but there is just so much that you can do with a prototype given the amount of time that we had.
So how did it turn out?
Well… I would say that I'm quite happy with it. Especially considering that up until this moment I had never done an entire game with the Unity Engine by myself, all from scratch. Sure, I had worked before with Unity (R.E.C, Mr. Optimistic and The Hitchhiker), but I always worked with other team members for those, and always at least one of them a programmer. This time however it was only me. That means that I had to learn how to code JavaScript from zero while at the same time designing the level, making the graphics (ok, they weren't that many, I got lazy at some point and I reused sprites all over again) and playtesting and making changes.
Not to mention that I had to remember that this game was for one person in special, not me.
I have to thank Samuel Walz and Martin Fasterholdt for helping me with some random bugs I was encountering in the build (as usual the typical mistakes: I left one ";" out of place, or "GameObject" should not have started with capital G).
But besides that I think it turned out quite nicely. The quest is reasonably long for the average player to do in one sitting without going by too fast, the world is expansive enough so that it encourages the exploration I was aiming for, and players can take different approaches at beating the game.
And you can drown in the lake. Be careful with that.
As I said there are still some bugs here and there, but those are going to have to stay for now.
I plan on making the build available for everyone in my portfolio soon enough, but that one will most definitely have a few tweaks to make it more polished for public availability. Stay updated!